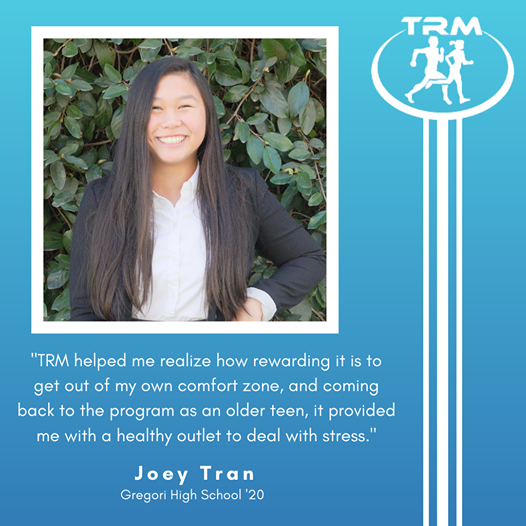 Marathon Mondays! Like the TRM Facebook and Instagram pages to see each weeks post.
Today, we're kicking off a series called #MarathonMondays. Each week, we'll share a testimonial from a student or mentor who has been impacted by the TRM program. Don't forget to support TRM by registering for the 2021 Modesto Marathon! Visit
modestomarathon.com
for more information.