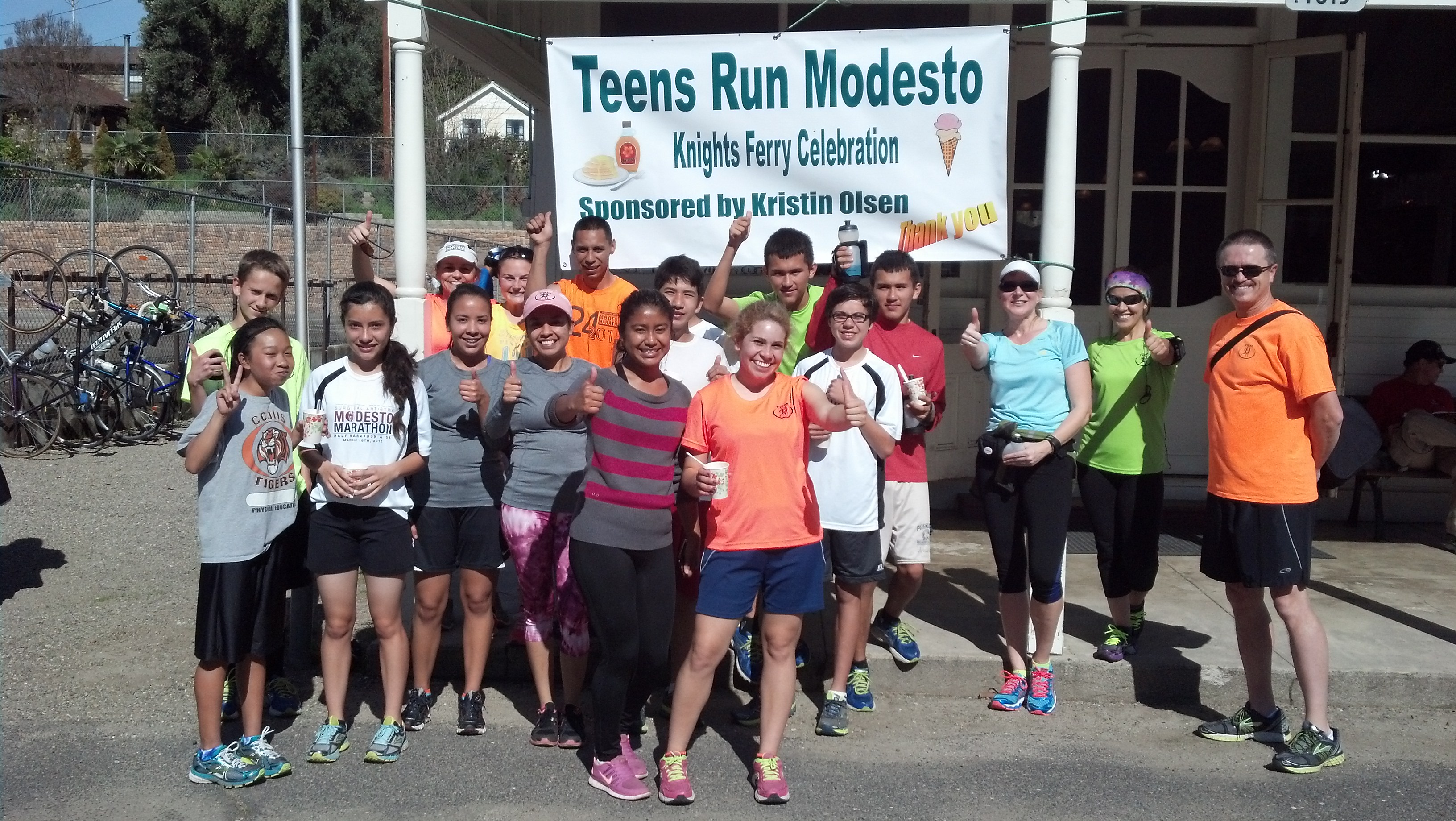 TRM Trip to Knights Ferry
On March 8th, close to 200 TRM students were treated to a field trip to Knights Ferry, thanks to the sponsorship of Assembly member Kristin Olsen. The day started off with a mile hike along the wild and scenic Stanislaus River, followed by a run through the historic covered bridge, through downtown Knights Ferry, up Cemetery Hill, around the Cemetery Loop and back to town. There was a lot of eye rubbing and second looks as the students crested Cemetery Hill and came face to face with a Camel and a Zonkey (Donkey, Zebra mix), who were happy to pose for all of the selfies taken by the students.
Once back in town at the group was treated to a full breakfast topped off with homemade ice cream provided by Cesar Chavez Jr. High mentor Greg Raynes. All in all it was a special day, with many asking "when can we come back?" Next year for sure.